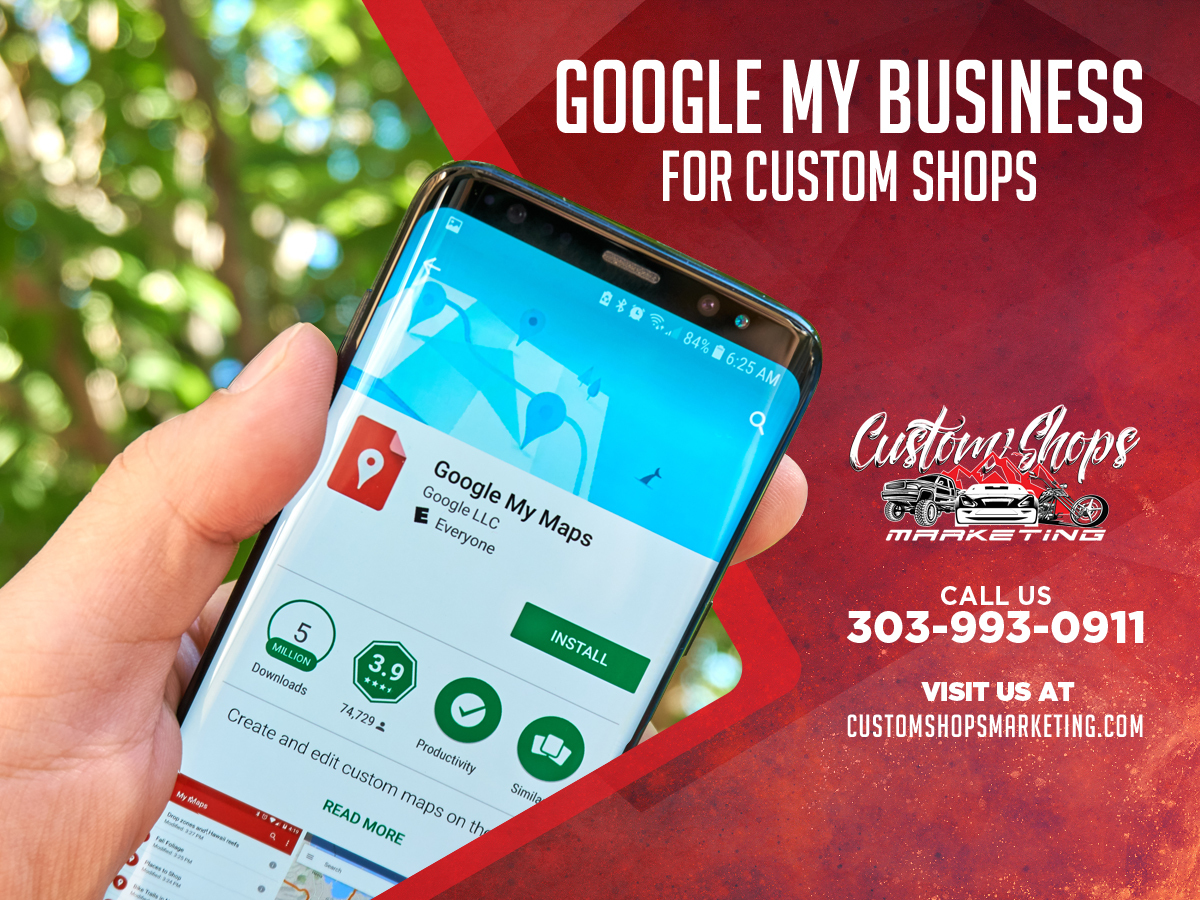 Google My Business for Custom Shops.
Google My Business is the default choice of most people for navigation because Google My Business is linked to Google Maps. These maps are particularly useful and well used by potential customers. The combination of maps, site information, and street view makes it the first place people go when looking for a local business.
For business marketing purposes, Google My Business has many other uses. Google My Business is a reference library for business advertising. You'll know that when you search businesses on Google, you instantly get a lot of information, including locations, hours, contacts, and other useful things you need to know.
This is the visible part of the back end operation of Google My Business, and it's a critical factor in customer selection of businesses.
Google My Business is directly linked to a large amount of information through a range of sources, including:
Google My Business Local Listings

If you're on Google My Business, your business is automatically linked to the Google local map.

Contact Information

Your contact information is listed. It's a particularly useful business service, and it's universal.

Street Addresses Locations Markers

These markers are also linked to your business information and may include other click-through links to relevant business materials.
Google My Business for Custom Shops
A Custom Shop is generally a local business. Typically, customers search for local shops or service providers online when they need services.
These searches also include a search for choices. A customer looking for services will usually check prices and visit the companies website for more information regarding their needs.
These searches, which start on Google Maps, looking for local sources, are major business generators for Custom Shops. This type of market presence is particularly valuable for promoting local market visibility and exposure.
Google Maps are invaluable in terms of its ability to attract customer attention. In many cases, even long-time local residents will find businesses they didn't even know existed in their area.
There's a less obvious value in Google Maps, and it's a critical value for Custom Shops. Custom Shops often provide a wide range of different services. Basic Online Marketing involves searches for these services.
Searches linked to Google Maps, therefore, can play a large role in attracting new business to your Custom Shop. A search for Custom Shop or Custom Paint Automobiles will lead to customers finding a Custom Shops range of services. A customer who wants Custom Shop services may also want modifications or body repair. Each service or topic needs to be easily searched and drive them to your website.
A potential customer may have never heard of your business before, but thanks to a local search and Google Maps, they now know where to source the services they need.
Online Marketing for Custom Shop – Google My Business Services

The business values of Google My Business are the main reason why Google Maps are now an integral part of Online Marketing. Online Marketing for Custom Shops offers a full spectrum of Google My Business services, including:
Setup and management of the Google My Business listing requirements to ensure that the Google Maps search is accurate and effective.
Setup of relevant links as required, maximizing the benefits of the Google My Business information and related business information on the map search.
Integration of your business SEO/SEM marketing strategies with Google My Business.
Customized presentation of your business information to meet search criteria and advertising copy requirements.
Would you like help with your Google Maps listing?

Contact us to explore your options for local business listings on Google Maps, we can do it all for you. Call us at: 303-993-0911.