At Custom Shops Marketing, we understand the importance of Positive Client Reviews software. This software will help any custom auto or motorcycle shop dominate on Google searches. Today, everything begins with a search online, and your company's ratings and reviews are one of the largest contributors to how well you rank in a local search. Having more positive reviews not only increases your natural rankings in both mobile and desktop search, but it can also guarantee placement in the local search listings that appear above the results. Plus, new reviews are great for SEO because they provide fresh, keyword rich, valuable content for your website, which Google takes into consideration when ranking your website. Positive Client Reviews is our own review management software. We can set it up for you and show you how to use it to increase the amount of good reviews you have.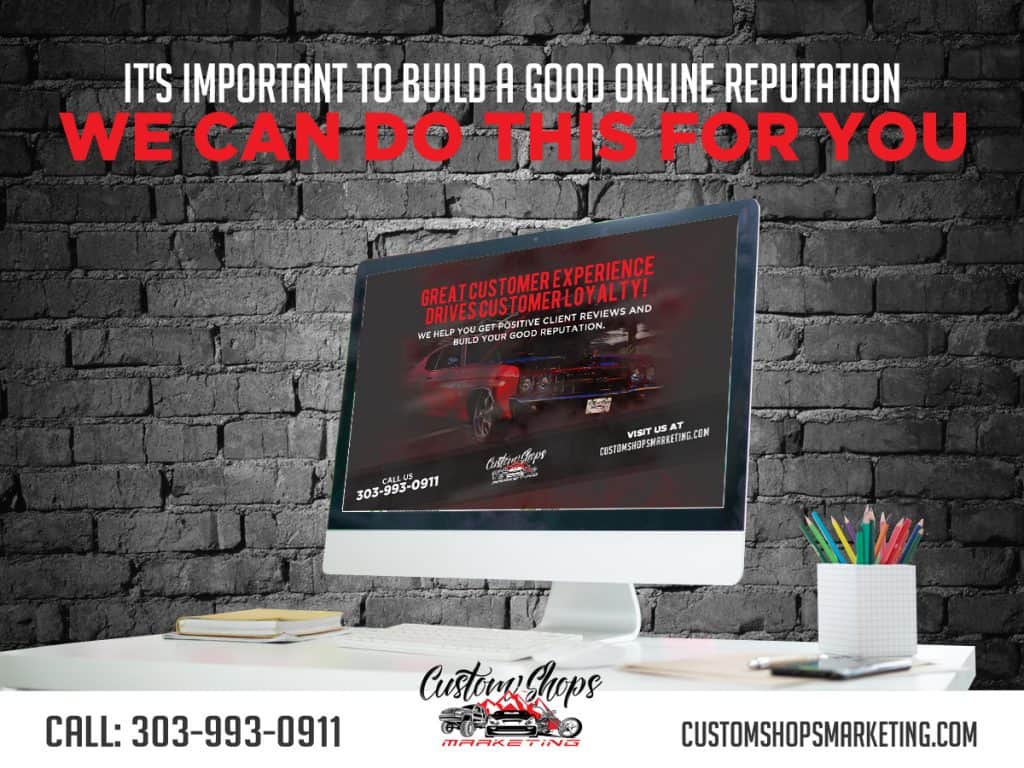 Get Positive Client Reviews on Demand
Prompt your very satisfied customers to share feedback to the sites that matter to you, then you can publish those reviews on any site you manage — like your social media pages, website, or blog. This amplifies your happy client's voices across the web and turns those customers into advocates, all while building your online reputation!
Manage Each of Your Reviews in Real Time
You can easily listen and respond to what your customers are saying about you in real-time and manage negative customer reviews before problems escalate – all from the easy-to-use dashboard. If a customer indicates a less-than-positive experience, their review is flagged and sent to you privately, so that you can resolve the issue ASAP. Positive feedback will be sent straight to a review site that matters to you, like Google or Facebook, where they can easily leave a 5-star review.
Email Automation for Your Customers
Positive Client Reviews can also import your contacts and manage email campaigns for you. This is an extremely handy and fast tool to get word out to your customers about special offers or news you want to share such as industry events.
We Handle the Set-Up for You and Train You to Use the Dashboard
Set up is provided for you free of charge with your paid subscription to Positive Client Reviews. This includes users, employees, and we connect your profiles for you. When this is finished, we give you a brief training and are also available if technical issues arise.
Why Not Give Positive Client Reviews a Try?
To find out more about setting up your own Positive Client Reviews dashboard, simply call us at 303-993-0911. You can also email us at: info@customshopsmarketing.com. We will go over the pricing structure with you. We can get some information from you and get started on setting up your own account right away. Cheers!